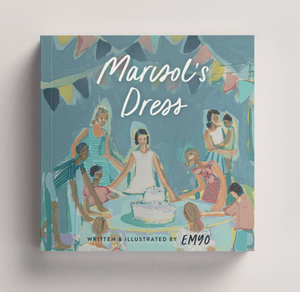 In the midst of a revolution, young Marisol is forced to flee the life she knows and loves in vibrant Cuba, leaving her parents and most of her treasured belongings behind.
With just one doll and her favorite white dress, Marisol struggles to adapt to life in America. But Marisol soon realizes that what she didn't leave behind is her powerful confidence and ingenuity.
Both timely and timeless, Marisol's Dress is inspired by the journey of author and artist EMYO's own family. Featuring the lively impressionist art of EMYO herself, this book leaves young readers moved to face hardship with the courage and creativity of Marisol.